Gorgeous Grandma Day
Posted by Diane Mullins on Friday, July 23, 2021 at 7:30 AM
By Diane Mullins / July 23, 2021
Comment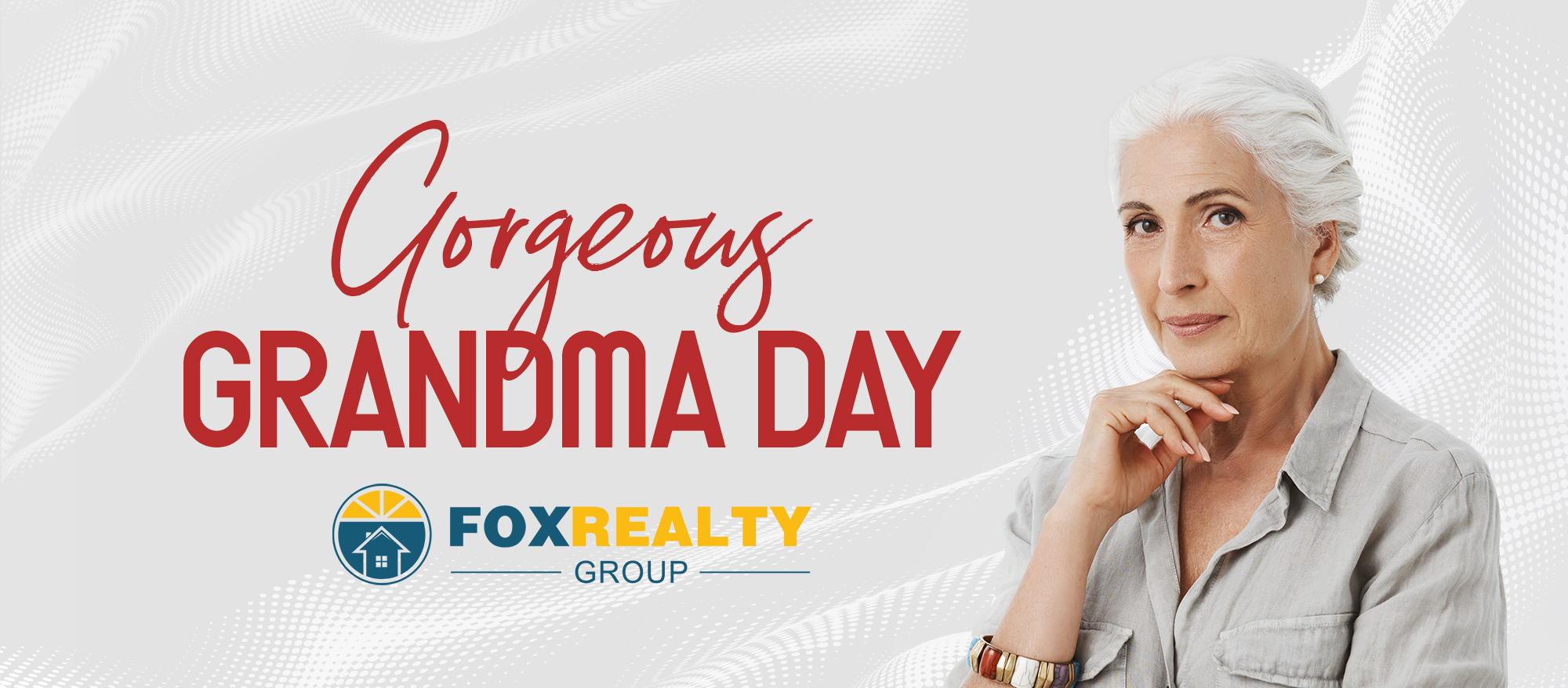 National Gorgeous Grandma Day is a holiday that's observed every July 23rd and is used as a day to honor those women who are grandmothers but still feel as young and vital as they ever did. Even though this holiday has the term grandma in it doesn't mean it only applies to women who have grandchildren. No, it's also a holiday in which people can honor women over the age of 50—regardless of whether they have children or not.
The History Of National Gorgeous Grandma Day
National Gorgeous Grandma Day can be traced all the way back to the 1980s. This is when Alice Solomon created the holiday in 1984. She invented this holiday after graduating college at the age of 50 and discovering that people have preconceptions about women that age and older. She certainly wasn't ready to resign to the quiet life and she felt that many women over 50 felt the same. So she created this holiday as a celebration of life for women who have lived half a century but aren't ready for the rocker quite yet. After all, just because a person is over 50 doesn't mean that they're a senior citizen.
Fast Facts About Grandmas
If you want to know a little bit more about the women who are the center of this holiday, then you've come to the right section of this holiday. Below are some very interesting facts that we've discovered about grandmas and would like to share with everyone reading this article right now.
The average age of a grandparent in the United States is 48.
Jack Nicholson and Eric Clapton grew up thinking that their grandmothers were actually their mothers.
Whoopi Goldberg was a grandmother at the age of 34.
According to several surveys, up to 40% of grandmas have sex at least twice a week.
Approximately 10% of grandmas have tattoos, but that number is beginning to rise.
Approximately 85% of grandmothers also bake cookies.
Approximately 43% of grandparents play sports or exercise regularly.
About 3/4ths of grandparents are regularly using the Internet.
Grandparents control up to 75% of the wealth in the U.S.
One study found that children are 50% less likely to be injured in cars driven by their grandparents.
Approximately 63% of grandmothers say they do a better job caring for their grandchildren than they did for their children.
Almost 70% of grandmothers believe that being a grandparent improves their relationship with their adult children.
Observing National Gorgeous Grandma Day
This holiday can be observed in one of two different ways. If you're a gorgeous grandma yourself, you can treat yourself to a day at the spa or perhaps a day out shopping. If you're not a grandma, then you can acknowledge the grandmas in your life, or at the very least, use the hashtag #NationalGorgeousGrandmaDay on your social media accounts to give a shout-out to all of the gorgeous grandmas out there.