Let's Take A Florida Virtual Vacation
Posted by Diane Mullins on Saturday, April 4, 2020 at 4:04 AM
By Diane Mullins / April 4, 2020
Comment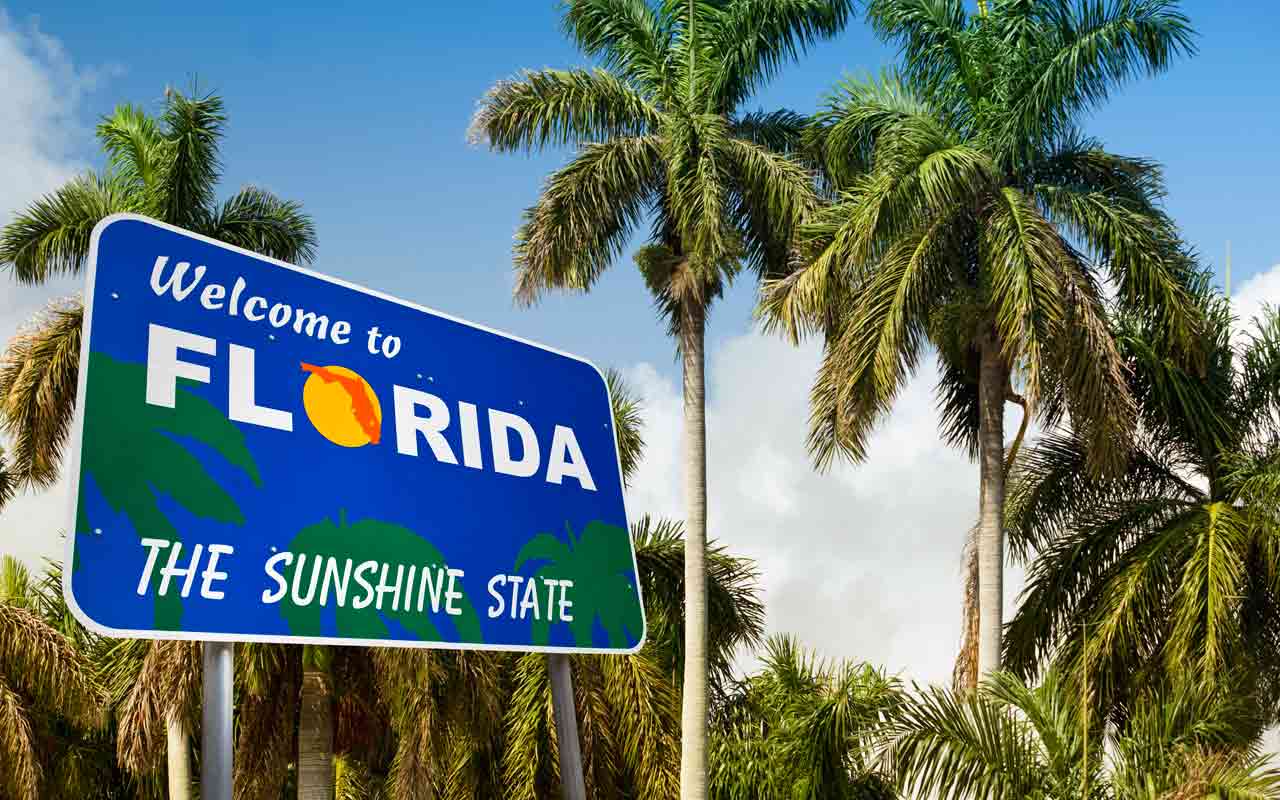 There's no doubt the coronavirus pandemic has altered many families travel plans, whether immediate or in the future. And with social distancing now so important, a big majority of Florida's favorite attractions, theme parks and museums have temporarily closed in an effort to help fight the spread of the virus. Whether you're stuck at home fighting off boredom or trying to keep your kids entertained, many of the Sunshine State's parks and cultural attractions are making it easy to explore Florida from the comfort of your couch. Here are several ways you can keep yourself occupied and virtually visit your favorite places.
Grab the sunscreen, some beach towels and your favorite snack and drinks, and pretend your in The Sunshine State.
Explore Dry Tortugas National Park
Our first stop is one of the most secluded national parks in the world without leaving your home, and it's on my "BUCKET LIST" of places to see, and we are going to get to see it today thanks to a virtual tour of Dry Tortugas National Park. While its normally only accessible by boat or seaplane, you can now take an online tour of this 100-square-mile park that sits 70 miles west of Key West. One of the most awe-inspiring sights at the park is the historic Fort Jefferson and its natural beauty is sure to inspire a trip here in the future.
See The Ringling Museum's Works of Art Online
Now lets take a liitle jaunt over to Sarasota and explore the collections from The John and Mable Ringling Museum of Art online. This 66-acre museum complex is home to more than 28,000 works of art, ranging from ancient periods and European middle ages to American art from the twentieth and twenty-first centuries. You can view objects from a variety of collections — including Ca' d'Zan and Circus museum highlights — online and learn more about the amazing pieces featured at this Florida museum. Viewing these amazing exhibits online is sure to inspire a future trip to this Renaissance-style museum on Florida's west coast.
Connect with Kennedy Space Center
The Kennedy Space Center Visitors Complex is a truly awe-inspiring place to visit, where you can get up-close to real rockets, including Space Shuttle Atlantis, and walk among rockets from NASA's Mercury, Gemini, and Apollo programs. While it may be awhile before you can visit this incredible facility in person, you can find educational videos on its Facebook page and catch interviews with former astronauts on its YouTube channel. It's a great way to connect kids with science and explore Florida's history with the space industry.
Roam Walt Disney World on a Virtual Tour
Walt Disney World was among the first major theme parks in Florida to close to the public and help encourage social distancing. And while you may not be able to physically explore the place where dreams come true, you can still roam the parks without the crowds thanks to Disney's 360-degree panoramas on Google Street View. The new images on Google Street View includes theme parks, water parks and Disney Springs, and you may even spot one or two of your favorite characters. Not only is this a great way to entertain the kids, but it's also the perfect way to plan and organize your next trip to this magical destination.
Take a Virtual Tour of the Salvador Dali Museum
Art fanatics and budding art lovers can explore one of Florida's best art museums, as the Salvador Dali Museum in St. Petersburg is offering virtual tours during the coronavirus pandemic. You can take in the impressive, internationally renowned collection right from your computer. The museum houses a comprehensive collection of the surrealist painter's work, including eight of his masterpieces. Hopefully the virtual tour will inspire you to visit this amazing museum in the future.
No trip to Florida would be complete without some beach time and here you go. Lay back and relax, and just imagine you are there.
Thank you for going on vacation with us. You know a persons home should be his castle. If you just aren't quite satisifed with your current home, take a look at the homes we have listed here. Looking for a pool, a bigger back yard. Find just the right home so everyday living is more like being on vacation.
Checkout the Area's Newest Listings