Making Your Home More Appealing To Buyers - Out Door Fire Pits
Posted by Diane Mullins on Sunday, June 20, 2021 at 7:00 AM
By Diane Mullins / June 20, 2021
Comment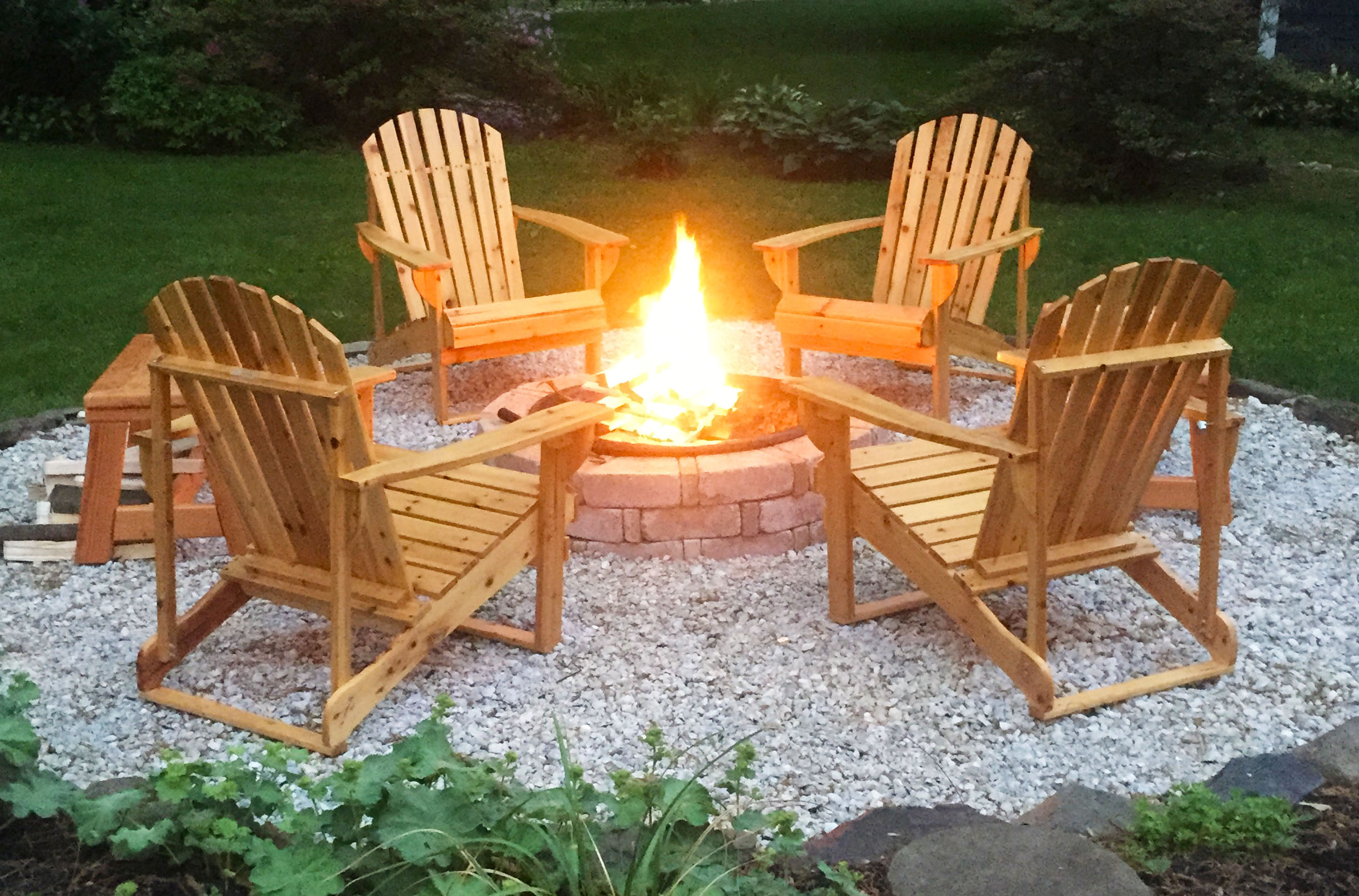 Nothing says cozy and comfortable like flames crackling in a backyard fire pit. Imagine gathering with friends and family sipping wine, roasting hot dogs, and making s'mores around your own fire pit during cool summer nights. Relax and have fun knowing that you spent very little on the DIY project because you made it using inexpensive materials.Nearly every fire pit in this gallery costs between $50 and $150.
Fire Pit Fuel Sources
Gel canisters designed for fireplaces or low-combustion pressed wood logs can supply the fire's fuel in most smaller fire pits. Real wood logs or charcoal can be used in the larger pits. Be sure to check with local air quality restrictions on burning wood outdoors.
DIY Gas Fire Pit

If you have a rounded patio table, you can get a gas fire pit. It must be a perfect corner for gathering around with your family. It is also easy to make it.
For the first, you just need to make a hole in the middle of the table.
Then, put a flat bar-shaped in a circle and paint it. For the last, you can set the supplies like brass, copper, and propane.
This fire pit will be completed perfectly with small benches around. Two or three benches are enough.
DIY Concrete Table Fire Pit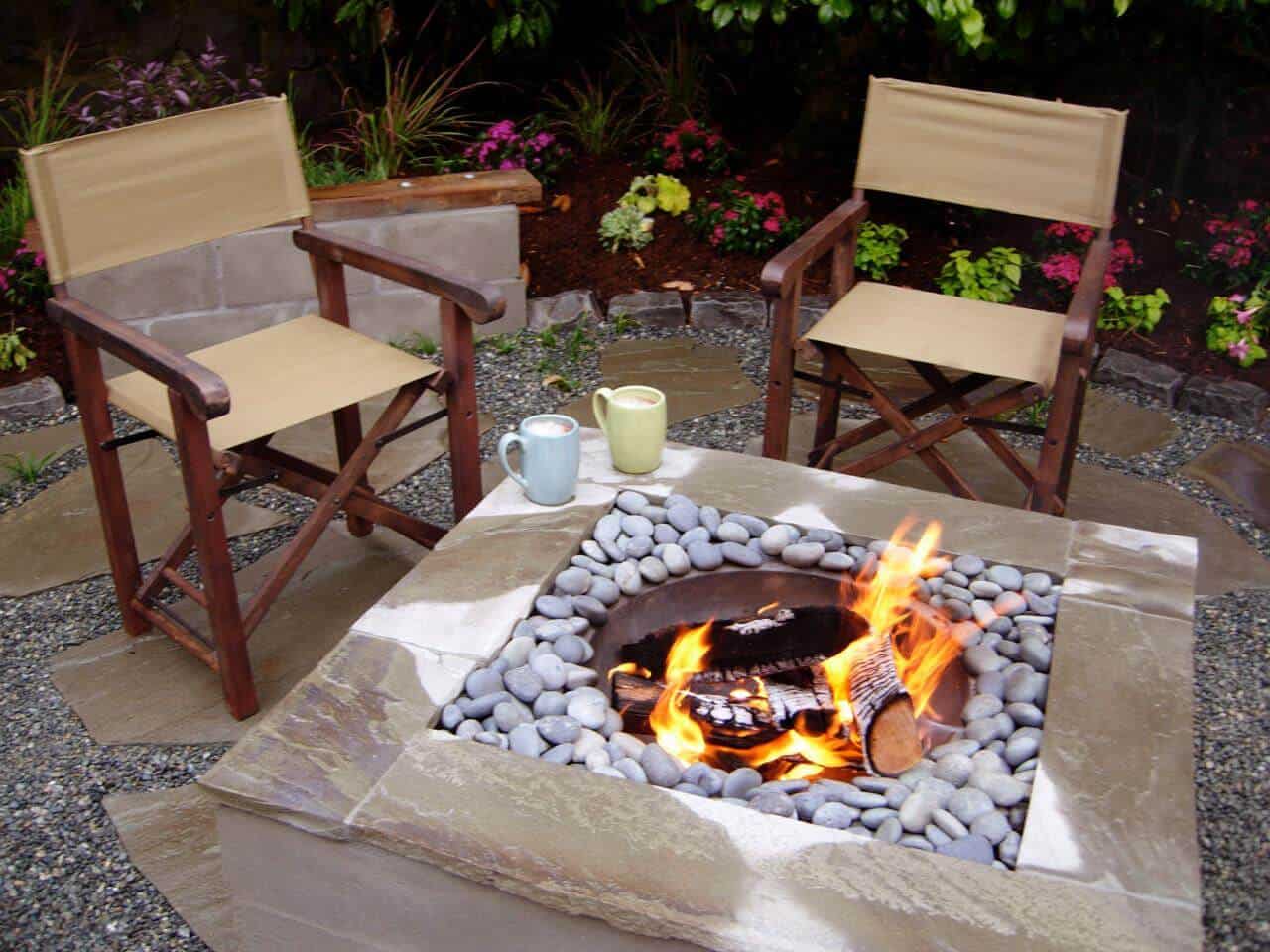 Some people prefer to have a durable fire pit. It is reasonable since you can use it for a longer time.
For this kind of fire pit, a concrete fire pit is the best solution. A solid foundation is vital. You have to make sure that you have added sand or rock to get to the level of the area.
You can build an interior form with the shape that you want before having concrete. After finished, you can add gravel into it then put a big bowl in the middle.
For the finishing, add some beautiful rocks around there.
DIY Family Fire Pit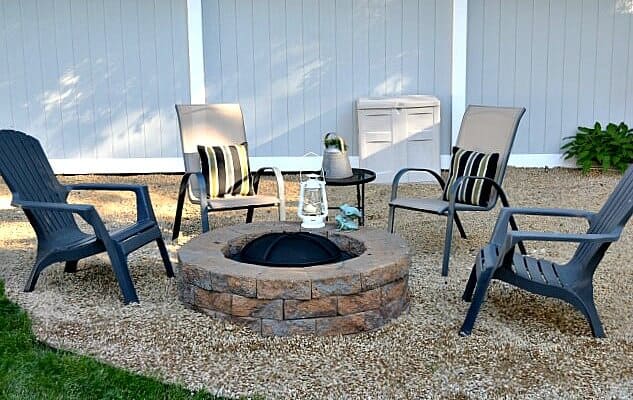 Gathering around in the backyard at night must be the greatest moment with your family. Especially for you, who have little children.
You can do camp and any other adventurous things there. In that situation, a fire pit must be presented.
DIY Fire Pit with Grill
A fire pit is not only for a warmer. It can be a barbecue site where you can grill some meats or any kind of food that you like.
You can build this fire pit by using bricks or big stones. The shape and large might be optional, but make sure that it will be enough to grill.
To make it simple, make the grill permanent on it by welding the grill with the fire pit's corner. Once you want to grill something on it, you just need to place it on.
Fire Pit with Swing Set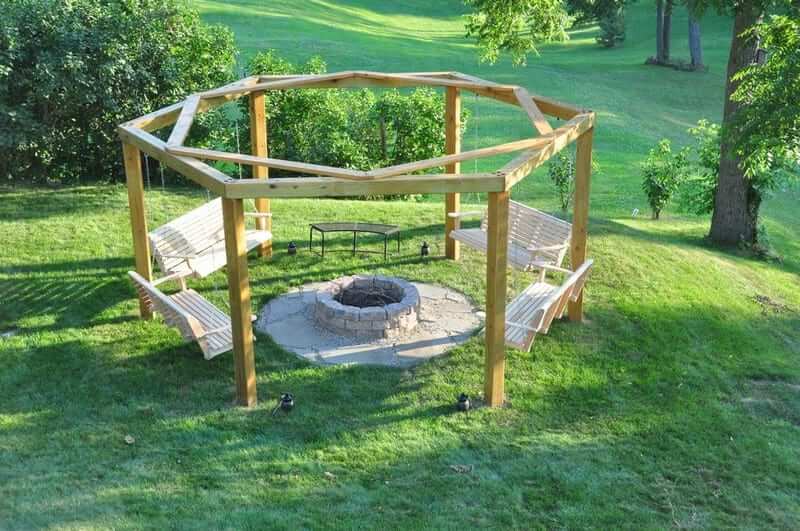 If you already have a fire pit in the backyard but want to make it look more amazing, you can add some items around. You can have a swing set around your fire pit.
Rebuilding is not needed; you just need to build the swing. Get a hexagon form for the upper side and then create some six pillars around. Make sure that they are strong enough.
For the swings, you can use benches with no legs. Hang them around, and you can paint them or let it get natural color.
DIY Mini Fire Pit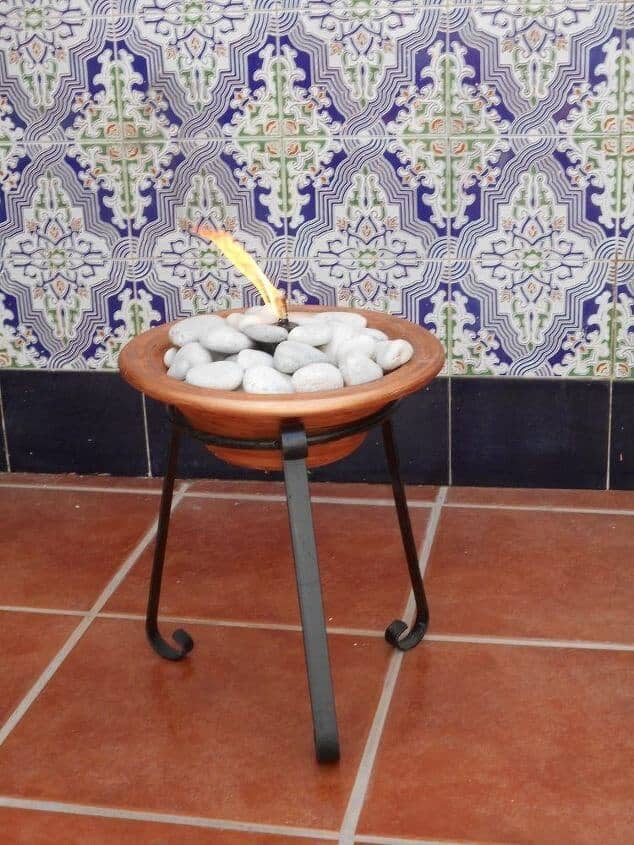 You do not need to worry if you do not have enough space in your backyard. You can build a mini fire pit by using simple things around your house, like a buffer and flower pot.
You can also prepare a wick and small bottle with oil for where the fire will come out. Make sure that the bottle is not bigger than the pot, but enough for the wick that you have.
If it feels empty, you can add some pretty stone or glasses. It is so easy, simple, and unique. Since it will not take too much space, you can save it when you do not need it.
DIY Tabletop Fire Pit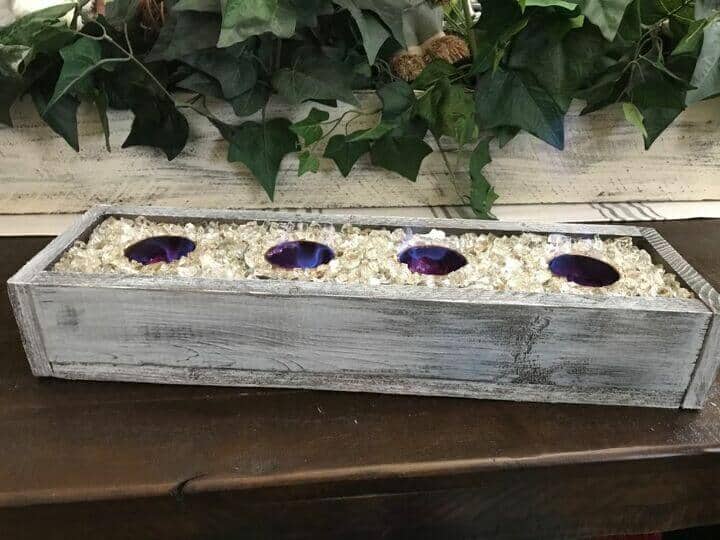 No backyard and limited space is not a reason to make you stop your dream for having a fire pit.
A tabletop fire pit is the best solution for you who want to have a super mini fire pit without taking too much space. You need fire glass, woods, nails, and gel fuel.
Then, cut the woods into four pieces and nail them together. To make it more appealing, you can paint it and make sure to let it dry thoroughly.
Put the gel fuel inside and make some space between them. For finishing, smash the glass into pieces and add around the gel fuel inside the box.
Check Out The Newest Listings