National Flip Flop Day
Posted by Diane Mullins on Friday, June 18, 2021 at 7:00 AM
By Diane Mullins / June 18, 2021
Comment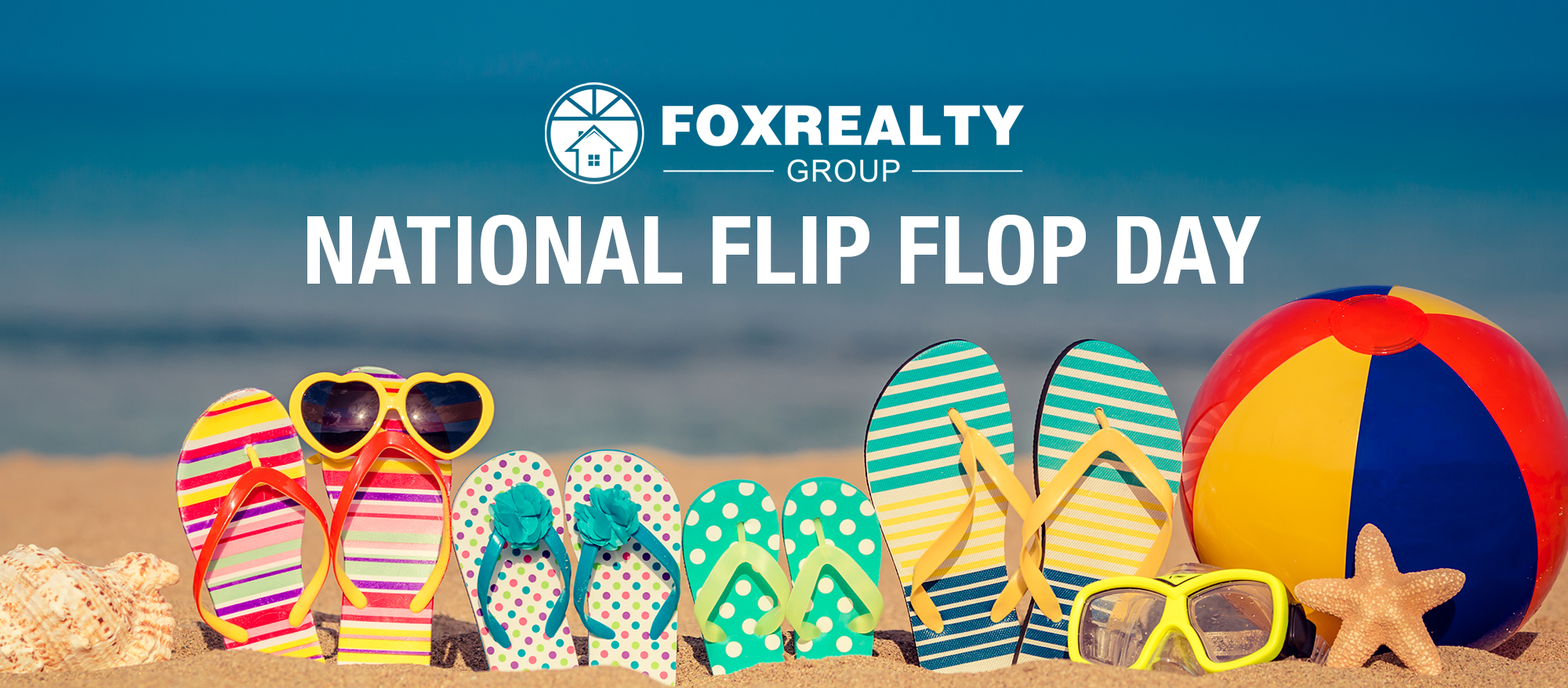 Flip flops are a casual type of sandals that people either love or hate. Therefore, people are either going to be extremely enthusiastic about celebrating National Flip Flop Day—a holiday that's celebrated on the third Friday in June—or, they're going to want to do something else on this day. Since you're still reading this holiday, we're going to assume that you plan on celebrating it, so we'll just press on with everything you are going to need to know to celebrate this holiday.
The History Of National Flip Flop Day
National Flip Flop Day was first created way back in 2007. this is when a cafe named the Tropical Smoothie Cafe decided to launch a holiday in celebration of their tenth year in business. They came up with this holiday and then began to celebrate every year by giving customers a free smoothie on that day if they wore flip flops into any one of their participating locations. This made this holiday quite popular with customers of that cafe, and soon the Tropical Smoothie Cafe began to give customers the option of buying a paper flip-flop for a dollar and signing it. These dollars were then sent to send children with life-threatening illnesses to Camp Sunshine—a camp located in Casco, Maine that addresses the needs of sick children and their families.
Facts About Flip Flops
We've gathered up quite a few facts that we think people celebrating this holiday would like, and we've listed them below.
Historians believe that flip flops were first invented somewhere between 5,000 and 4,000 B.C.
The oldest pair of surviving flip flops is from 1,500 B.C and is currently at the British Museum.
The surviving pair of flip-flops were made from papyrus, but flip flops were probably made from a variety of different materials.
In Africa, rawhide was a popular choice for making sandals.
In India, wood was used to make flip flops.
These sandals were made out of rice straw in both Japan and China.
Soldiers returning home after WWII brought home Japanese Zori sandals—which improved the popularity of the modern flip-flop in the U.S.
Celebrating National Flip Flop Day
National Flip Flop Day is an easy day for most people to celebrated—unless of course, your place of employment doesn't allow their employees to wear flip-flops. All you have to do is to wear flip flops while you're going about your day. If the Tropical Smoothie Cafe is still running their promotion and you live near one, then you can use your love of wearing flip flops to secure yourself a free smoothie. And while you're celebrating this holiday, be sure to use the hashtag #NationalFlipFlopDay to let everyone know that you're taking a casual day and celebrating this holiday.