National Thrift Shop Day
Posted by Diane Mullins on Tuesday, August 17, 2021 at 7:30 AM
By Diane Mullins / August 17, 2021
Comment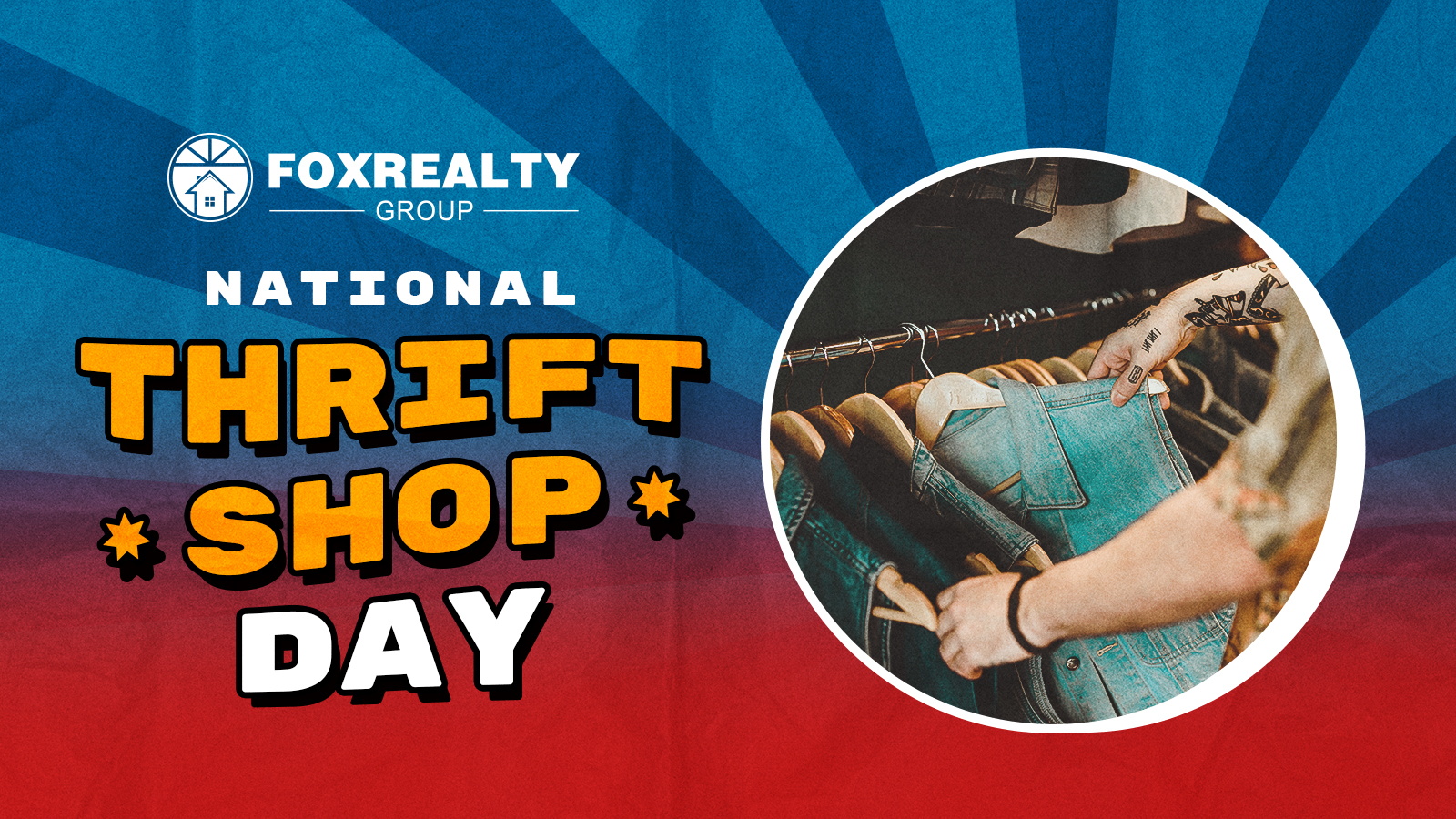 Observed on August 17th, National Thrift Shop Day is a holiday on which people are encouraged to head to their local thrift store and enjoy some deals. Thrift stores, or second-hand stores as they're sometimes known, sell a variety of used household goods, clothing, and other types of merchandise for rock-bottom prices. Many of these stores operate as non-profits, so visiting one of them can be a good way to raise money for some organizations. These thrift stores are also looking for donations, so bringing them some of your stuff can be a great way to help a charitable organization while you're reducing your own personal clutter.
The History Of Thrift Stores
Since we were unable to discover the history of National Thrift Shop Day, we are forced to instead talk about the history of thrift stores. Even though people have been reusing clothing and household goods for hundreds of years, it wasn't until the 19th century that the thrift store was born. Why? Well, because people tended to do very different things with their used clothing than to donate it.
For example, if a woman had a dress that was worn out, she would trim it up and maybe make a pinafore out of it for her daughter. Once that article of clothing was worn out, she might then turn that dress into rags or used it to stuff the cushions on a piece of furniture. It wouldn't be until the 19th century that rapid growth in urban centers and a mass wave of immigration led to the development of the thrift store. As the populations of cities exploded, the personal space of residents began to shrink and more stuff had to be tossed out. It was during this time that not only thrift stores begin to spring up but also pawn shops and scrap yards also began to rise.
In 1897, the Salvation Army was launched out of a men's shelter's basement. In 1902, another thrift store, Goodwill was launched by a Methodist minister. Goodwill hired poor and disabled people to collect goods and to do repairs on them. Thrift stores continued to be opened over the next several years and by 1920, they were as prevalent and organized as department stores.
Fun Facts About Thrift Stores
As we researched this holiday, we came across some fun facts about thrift stores, and we're going to share these facts with everyone reading this right now.
Not all thrift stores are nonprofits.
Thrift stores often have high-quality items.
Buying from a thrift store can prevent clothing from ending up in landfills.
Thrift stores are a good place to buy wood furniture at discount prices.
Thrift stores are a good place to purchase books.
Observing National Thrift Shop Day
National Thrift Shop Day can be observed by patronizing your local thrift store or by making a donation to one of the many thrift shops that operate as nonprofits. While you're celebrating this holiday, be sure to use the hashtag #NationalThriftShopDay on your social media accounts to spread the word about this holiday.